Group Rooms - 62-64 North Street, Tamworth

PO Box 1188, Tamworth NSW 2340 Australia
Last updated on the May 8, 2022 - Today is: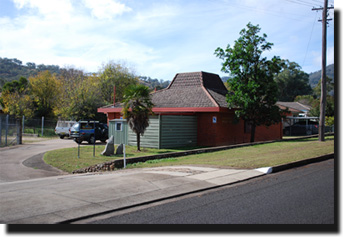 GROUP OPENING DAYS & TIMES


Tuesdays 10:00 am - 2:00 pm
Alternate Saturdays 10:00 am - 2:00 pm

We have done all that is required of us in terms of being Covid safe - masks indoors,
QR check-in, Digital Certificate required...
lots of sanitiser and social distancing are in place.

At this point there will be no further Thursday evenings.
Tuesday and Saturday Opening Hours will remain unchanged.

[ 2022 Calendar ] [ 2023 Calendar ]

Tamworth is situated in Northern N.S.W. approx. 440 kms north-west of Sydney, Australia. Tamworth was established in the 1840's as a
centre for Sheep, Cattle & Wheat, and achieved further expansion with the discovery of Gold in the Hanging Rock and Nundle areas.
The present population of the Tamworth District is:- approx: 50,000.
The Tamworth & District Family History Group began in 1983 with a membership of 16.
Membership is now 160+, and we have links with some 80 other Family History Groups.
We are located at !!
62-64 North Street, Tamworth.



View Larger Map

Legend

A

Main Intersection (Peel & Brisbane Streets)

B

Group Rooms (North Street) (Red Pointer)

Site Created : 19th January, 1997
by Adrian Altona
Copyright © TDFHGI 1997 - 2022