Group Rooms - 62-64 North Street, Tamworth

PO Box 1188, Tamworth NSW 2340 Australia
Last updated on the Jan 12, 2017 - Today is: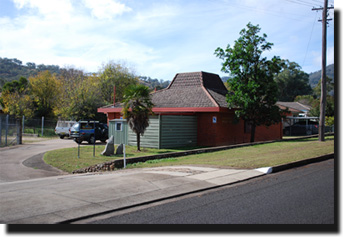 GROUP OPENING DAYS & TIMES

Tuesdays 10:00 am - 3:00 pm
Thursdays 5:00 pm - 8:00 pm
Alternate Saturdays 10:00 am - 4:00 pm
Group Workshop/Meeting 2017 Calendar
CLICK HERE
Group Workshop/Meeting 2018 Calendar
CLICK HERE
The rooms will be closed for building repairs from this Monday 23rd October for the week.
Our workshop will next open on Tuesday 31st October 2017.

Tamworth is situated in Northern N.S.W. approx. 440 kms north-west of Sydney, Australia. Tamworth was established in the 1840's as a
centre for Sheep, Cattle & Wheat, and achieved further expansion with the discovery of Gold in the Hanging Rock and Nundle areas.
The present population of the Tamworth District is:- approx: 50,000.
The Tamworth & District Family History Group began in 1983 with a membership of 16.
Membership is now 160+, and we have links with some 80 other Family History Groups.
We are located at !!
62-64 North Street, Tamworth.



View Larger Map

Legend

A

Main Intersection (Peel & Brisbane Streets)

B

Group Rooms (North Street) (Red Pointer)

Site Created : 19th January, 1997
by Adrian Altona
Copyright © TDFHGI 1997 - 2016